Low Pressure Roof Cleaning
Your business will look its best with a clean roof. Our team of professional roof cleaning technicians will clean the roof regardless of the material.
We can extend the life of the roof and make the entire building look newer and cleaner all at the same time.
We use proven methods and detergents to actually kill the mildew, lichen and algae so the roof is completely clean and will stand the test of time.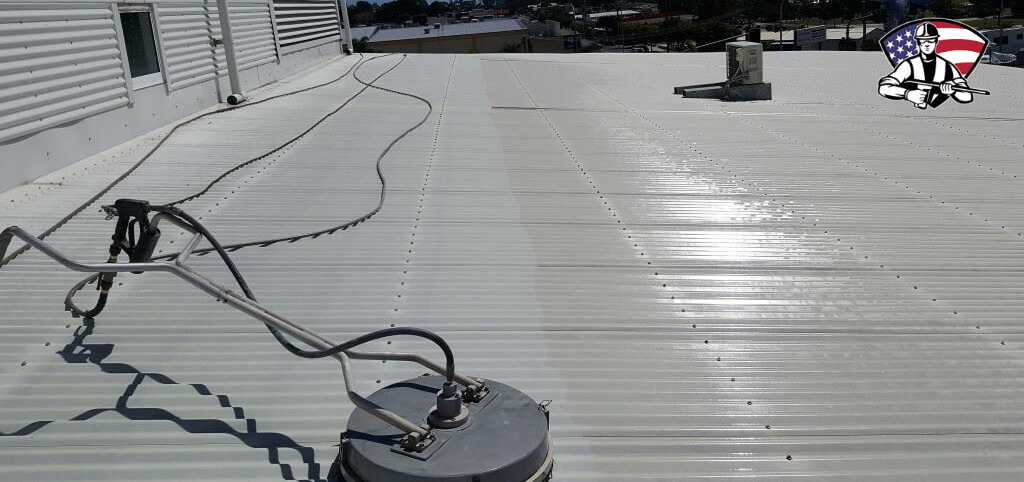 Commercial Roof Wash
Extends the life of your commercial roof
Remove moss, algae, dirt and debris
Reduce utility costs
Shingle manufacturers suggested methods

Affordable • Convenient • Fast
Find out how to save money on roofing costs:
Yearly roof cleanings will keep your roof looking like new and extend its life. Get a free roof cleaning quote today.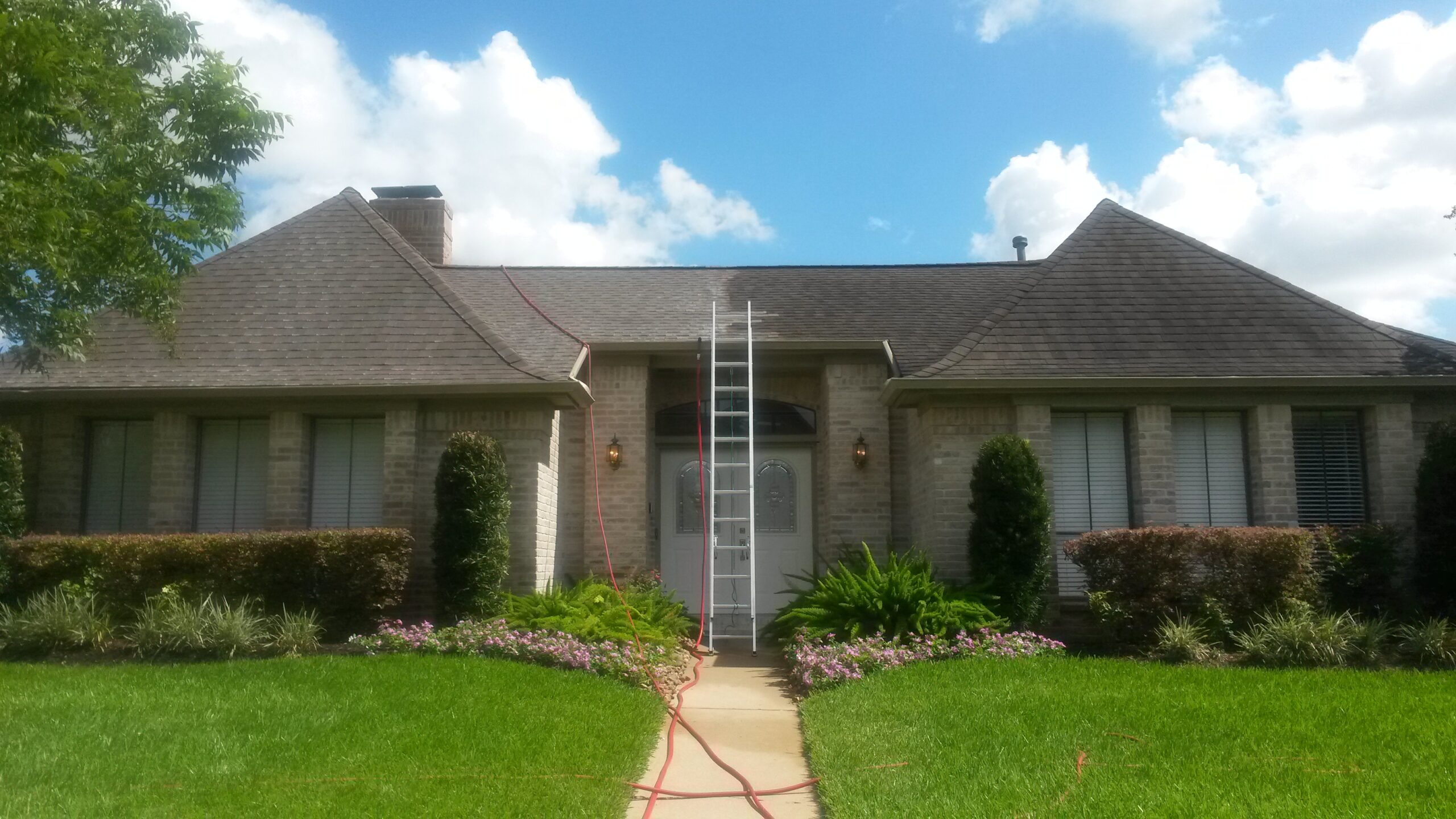 Pressure Washing Pearland offers annual service to help keep the areas of your business clean and fresh.
The first roof cleaning is always the hardest as it removes the buildup of dirt, moss and grime that has accumulated over time.  After that, we will ensure it stays away for good.
F.A.Q about Business Roof Cleaning
What are the benefits of cleaning my commercial roof?
A clean roof extends the life of roofing materials. Algae, mildew and moss break down the roof material or dull the finish in the case of metal roofing panels.
How long does it take to clean the roof of a building?
The time it takes to clean a building's roof is subject to when the last time the roof was cleaned, what type of roof, the materials needed and any equipment necessary to perform the work.
Do you pressure wash roofs?
Not necessarily. Most roofs are soft washed, meaning only low pressure and a very specific detergent is used. Some types of commercial roofs do need power washing, but only when the roofing material is much stronger and can withstand the pressure.
What cleaning agent do you use?
Our detergent takes effect immediately and is proven to be effective.
Every commercial roof is treated differently based on the condition of the roof and the roofing materials used.
Our soft wash technicians will evaluate the condition of your roof, and mix the cleaning agent onsite.